the second +d product i'm going to write about it the green pin, designed by joonhyun kim.
Studded with green your room assumes a fresh, natural air.
this simple addition to a standard push pin reminds me of the leaf cable ties, which i wrote about recently. again, turning an anonymous product that you would be happy to hide into something desirable and decorative.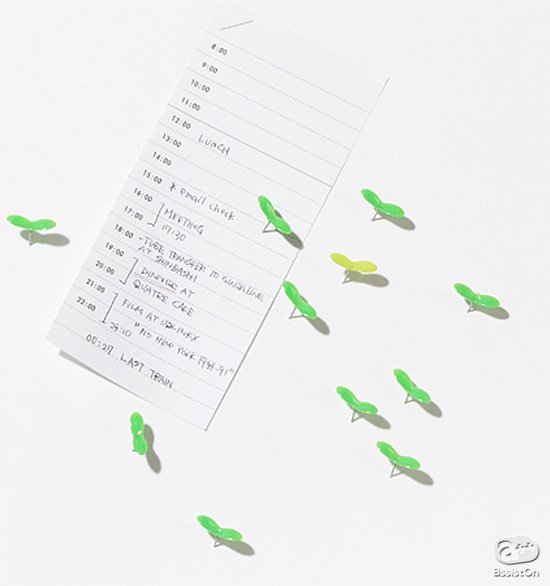 i thought i recognised the designers name, and remembered it was the same guy that designed the 'precise stapler' that came runner up in the muji design award about 18 months ago (see the post here). i wonder why that hasn't gone into production yet....