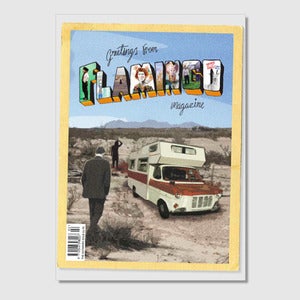 i forgot to post about the new flamingo magazine, out now! in case you didn't know:
Founded in 2010, Flamingo is an illustration, arts and music magazine that celebrates doing-it-yourself. This is Flamingo's online incarnation, which acts as a platform for showcasing creative talent.

Flamingo Magazine is published biannually by The Flamingo Arts Project, a three-dimensional illustration project that incorporates video, exhibitions, workshops and publishing.
for a list of flamingo magazine stockists, click here.
it's a good one!